Information you need to know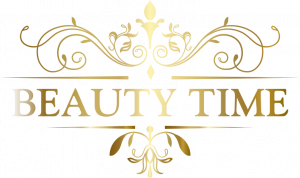 Welcome to Beauty Time – Eyelash Extensions
Information you should know – eyelash extensions
Eyelash Extensions Service
Your eyelashes play a very important role in your overall outlook. Women love long and flowing eyelashes, and they have become an integral part of modern beauty standards. However, applying those fake eyelashes is really not a suitable decision, because they need to be removed after every few hours, and aren't very comfortable either. If you want high quality eyelash extensions at the most affordable prices, Beauty Time offers a fantastic service that will make your face glow!
If you want eyelash extensions at the most affordable rates, we have a dedicated team of professionals to help you out. You can set an appointment with us or check our portfolio in order to get a better idea about what we can do for you. We don't deal in cheap eyelashes. We only use high quality, medical-grade adhesive and individually attach each eyelash to your natural one. Here are a few things that you should know about our eyelash extensions service.
Setting up an appointment
At Beauty Time – We have made it easy for our customers to set up an appointment with us directly by giving us a call or texting us on our contact number. Once you set an appointment, you will get a text message from our customer representatives confirming your booking. We have incredibly comfortable spa bed where you can relax while an experienced eyelash extensions stylish apply the eyelashes extensions on your eyelash. 
The entire process is usually done within two hours in which your set of totally new eyelash, and you will have to keep your eyes closed throughout. Once the process is completed, your transformation will take place in no time. Ideally, you will be able to go home within an hour or two. It's a simple process that greatly improves your overall look. The average time period that you should wait before refills is around 2-3 weeks. 
The process itself is extremely detailed, and we attach each individual eyelash carefully to ensure that it sticks in place properly. We have a comprehensive process in place to allow customers to relax while the work is being carried out. Our professionally trained staff will talk to you throughout the process and keep you entertained, allowing you to keep engaged while they work on your eyelashes. If you want, you can also listen to background music as well if that helps you relax further or you could fall into sleep as well.
Adhesives
An adhesive is a thick liquid, much like a glue, which is completely harmless that sticks your new pair of eyelashes until your natural ones, shed away. As client satisfaction and safety, is our utmost priority, we make sure we use the finest quality of adhesives, that work quickly and have no bad smell whatsoever, as the cheaper ones hold an extremely bad smell and can even trigger reactions and be irritating.  Because it's applied so close to the eyes, we only use medical-grade adhesive that has been certified for use in applying eyelashes. Our job is to make sure that you have a comfortable and calming experience at Beauty Time. We use a semi-viscous liquid that is constantly refrigerated. In the right temperature and humidity conditions, the liquid can bond to the eye lash and can also prolong the natural life cycle of your eyelashes. So while your natural eyelashes are shedding, our new extensions will be taking their place and accentuating the look of your eyes in every way!
When the adhesive is applied, you might experience a slight burning sensation, which generates mainly due to the fumes and the chemicals that are present within the glue. However, the sensation goes away in a few minutes. Our professionals are trained for every situation and will be there for you in every step of the way, so if any irritation is to be occurred, they will handle it efficiently. 
We only use highly expensive adhesive with minimal odor so that you aren't worried about the smell. It has a cure time of just around 2 seconds and will last you anywhere between 2 to 4 weeks, or even more if it is maintained properly.While the chances of a reaction are minimal, we recommend that you visit a doctor right away if you experience any such thing. 
We take great care when buying quality adhesives and make sure that the medical-grade adhesive is only sourced from reputable locations. We have standing contracts with many of the leading companies in the area that allows us to procure the adhesive at affordable rates, which is why our prices are so affordable. At Beauty Time, we want to beautify you, but we don't want to compromise on your health. We all know that there are hundreds of different chemicals and products that are used in making artificial enhancements nowadays. 
You might have also read about the myriad of harmful effects that they can use. There are countless cases where people have suffered serious injuries or have had to rush to the doctor because they experienced a serious reaction. You don't have to worry about anything regarding the quality of the medical grade adhesive that we use.