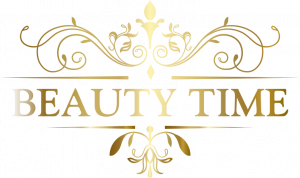 Welcome to Beauty Time
We are artists that provide professional eyelash extensions, microblading, shading,
and waxing services in the heart of Barrhaven.
Situated in the heart of Barrhaven, Beauty Time offers a wide range of solutions, including professional eyelash extensions, shading, blading, and waxing services. If you want to amplify your beauty, look more stunning so that all the eyes in the room are on you, set an appointment with us today. Our sole aim at Beauty Time is to make you look beautiful and satisfied with your appearance. We understand that most of our clients lead a very busy life, so it's not easy for them to take out time to work on themselves.
That is why we offer quality treatments that are carried out by professionals in the shortest time periods. If you have always dreamt of longer eyelashes, we can make that dream a reality for you. We have a team of highly professional eyelash stylists and have worked with a myriad of clients in the past.
We only use the finest quality products and adhesives and make sure that our clients are fully satisfied with what we have to offer. If you want quality beauty treatments from certified, experienced professionals, we are the number one place to be. Give us a call today and set an appointment with us! 
Beauty Time was created by a team of professionals who realized that most people did not have access to quality eyelashes. We realized that most people were making do with conventional fake eyelashes, which not only looked  fake but they would easily fall off as well. We wanted to make a change, and the best way to do so was by creating a dedicated company that offers tailored services to its clients. 
What we weren't expecting was the nature of response that we were going to get. Beauty Time became an instant hit amongst our clientele, and we became known throughout Barrhaven as one of the pioneers of eyelashes. Over the passage of time, we have refined the procedure considerably and now offer a tailored experience to each client. 
Our job is to make sure that you have a fantastic experience and are fully satisfied with the services that we offer. That is one of the main reasons why we constantly our clients for feedback. It helps us get a better idea about where we lack and allows us to ensure that each client is fully satisfied with what we have to offer. 
Today, Beauty Time ranks as one of the leading companies in the industry. We have become renowned throughout Barrhaven as a leading provider of artificial eyelashes, and provide a comprehensive service. We are constantly looking at different ways by which we can improve our services, and this is what has helped us grow by leaps and bounds. Since the inception of the company, we have been learning constantly. Over the passage of time, we have evolved considerably and there have been a lot of changes that were instituted at the company owing to the feedback from our clients. 
Now, we are able to provide a comprehensive guarantee to our clients that they will be fully satisfied with the services that we offer. Beauty Time stands true to its words and makes sure that each client gets the best experience possible. If you want to make an appointment with us, you can just give us a call and we will get in touch with you!
Welcome to Beauty Time
Have we convinced you?
Book an appointment to get the eyelashes or brows of your dreams