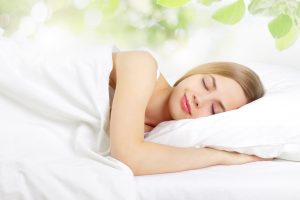 Best way and how to Sleep with Eyelash Extensions.
Most people that get new eyelash extensions have the same question. In this post, we'll share our tips on the best  way and how to sleep with eyelash extensions.
Prepping for bed.
Caring for your lashes starts with your pre-bedtime prep. A lot of people ask "can you wash your face with eyelash extensions'? The answer is yes. Start by removing your makeup with an oil-free remover, for more precision try using Qtip applicators.
Wash your lashes with the cleanser available at Beauty Time this is specially formulated for your delicate eye area and helps to preserve the life of your extensions. In a pinch, you can use baby shampoo diluted in water to clean your lashes gently.
After cleaning, gently pat your face and eye area, do not rub your eyes. When possible avoid going to bed with wet lashes, use a hairdryer on the cool setting to slowly air dry before sleeping. After air drying, softly comb out your lashes with the clean mascara brush provided by your stylist.
The best way to sleep with eyelash extensions
Now you are ready for bed. The best way or position to sleep with lash extensions is on your back. Some of us are more comfortable resting on our side. If this is what you prefer then lay with your face off the edge of the pillow.
A great option is to purchase a memory foam pillow with a wave pattern. This shape not only cradles your neck and aligns your spine, but helps to keep your head from turning while you sleep. Covering your new pillow or your existing pillow in a silk or satin case also helps to extend the cycle of your lashes.
The smooth surface helps to reduce friction not only on your lashes but your hair as well. Try these pillows, pillowcases, and tips until you become more comfortable with sleeping on your back.
And the final tip, avoid rubbing your eyes when you wake up in the morning. Just repeat the gentle cleansing process you did before bed, and your lashes will remain in tip-top shape until your next refill.
Do you want further information, or more ideas on the best way to sleep with eyelash extension, you can  send us an email at [email protected] or give us a call at (613) 777 8989   
or speak with your lash tech at your next appointment.