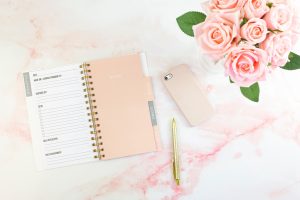 What to Do Before Your Visit to the Salon
You've booked your appointment with your favorite Beauty Time lash expert… Now what? Did you know that what you do before you visit us is as essential as your aftercare and can extend the life of your beautiful new extensions? Here are a few helpful pre-care tips that you can do before your upcoming session.
DO NOT wear mascara or eyeliner or lash serums for 24 hours before your appointment. Also, it's best not to use an eyelash curler. Do not apply foundation, eye shadows, eye creams or lotions that contain oils or is oil based on your eye area 24 hours before your visit. We will shampoo your lashes before adding new extensions.
We recommend you arrive at your appointment at your scheduled time and please wait for someone to escort you into the salon. A session typically runs for 2 hours and most of our guest take this time to unwind. Wearing comfortable clothes is also a suggestion.
At Beauty Time we thoroughly wash your lashes before applying your new extensions. If you wear contact lens, please let your technician know and bring your lens container as they may ask you to remove them.
By following these easy pre-care steps,  the most important one being DO NOT wear mascara or eyeliner ,you will have a more relaxed experience and can possibly extend the time between refills. For more tips on caring for your lash extensions check out our Faq page .  
For more information on how to prep for your visit to the salon visit our page on our Covid-19 policy and what to expect on your next visit. or Follow us on Instagram and Facebook